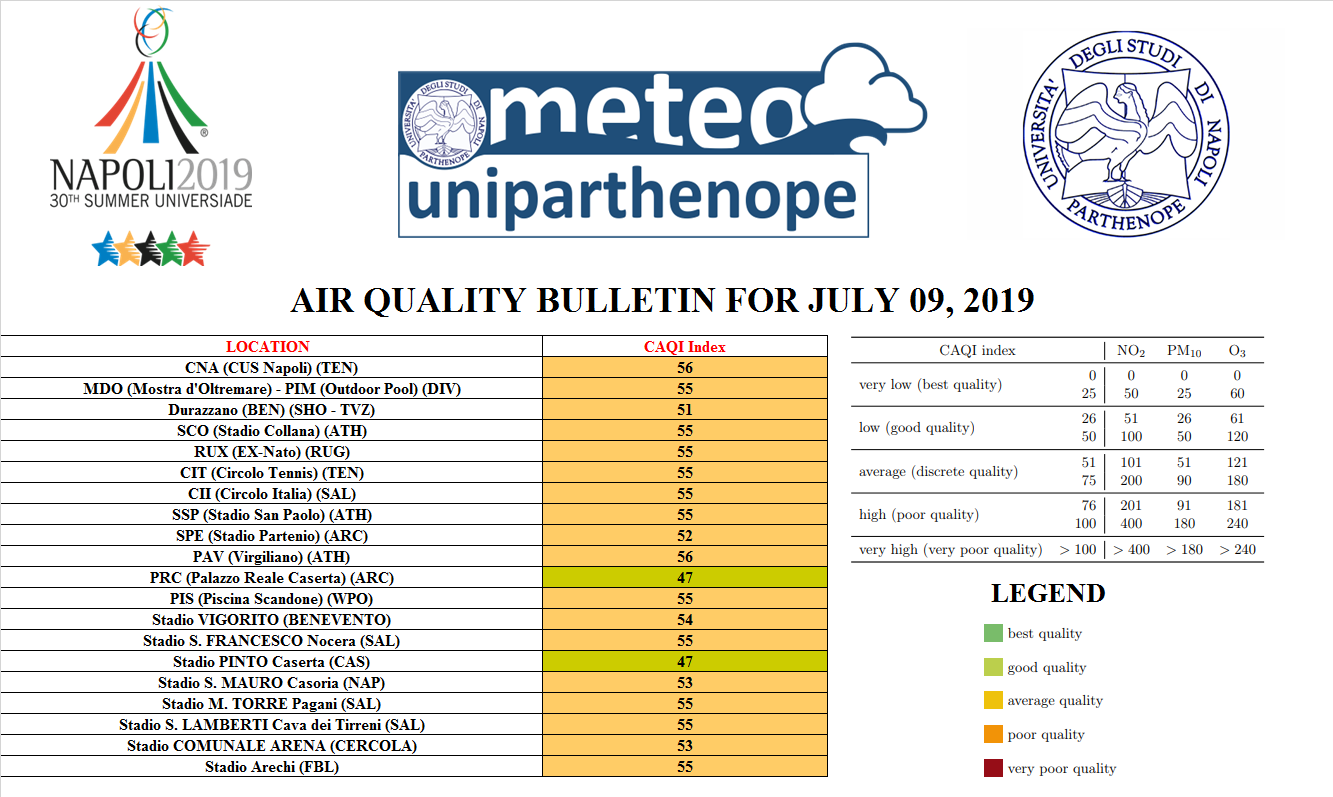 Air quality bulletin for July 09, 2019: Stable weather partially covered with conditions favorable to photochemical pollution. Stationary ozone concentrations, generally lower than the information threshold (180 µg/m3 ). Dust concentrations beyond the alarm threshold (50 µg/m3 ) due to the advection of Saharan dust. The CAQI index is generally discrete.
Bollettino della qualità dell'aria per il 09 Luglio 2019: Tempo stabile parzialmente coperto con condizioni favorevoli all'inquinamento fotochimico. Concentrazioni di ozono stazionarie al di sotto della soglia di informazione (180 µg/m3 ). Concentrazioni di polveri oltre la soglia di allarme (50 µg/m3 ) a causa dell'avvezione di polveri di origine Sahariana. L'indice CAQI è generalmente discreto.
For additional details about air quality in the competition venues, please download the following report.
Per maggiori informazioni sulla qualità dell'aria nei siti in cui si terranno le competizioni, si prega di consultare il seguente report.